We have been packaging and distributing table olives and capers from our factory in Alcalá de Guadaira (Seville, Spain) since 1974, bringing a premium quality product with an exquisite flavor to homes all over the world. Here at Goya España we select the best ingredients and looks after every detail in the preparation process to offer consumers a first-rate gastronomic experience.That's why Goya Olives and Capers have won more than 90 international awards.
What table olives and capers do we package?
At Goya España we package green olives, black olives, a special range of stuffed olives, and capers. We also have a line of organic olives and capers and another line of reduced sodium alternatives.
In terms of forms of preparation, we offer Plain green olives, Stuffed, Pitted, Sliced, Salad Olives (green olives and pimientos) and Alcaparrado (green olives, pimientos and capers).
What are the green olives?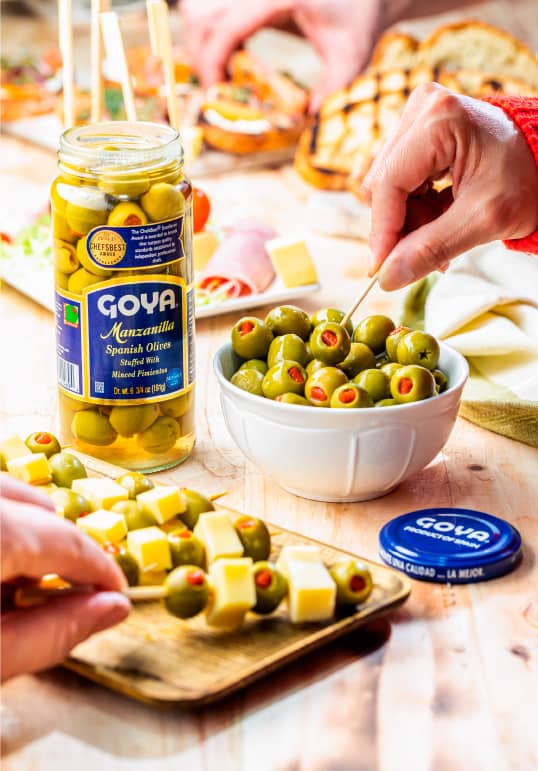 With a terse texture and fleshy pulp, GOYA® Green Olives have an exquisite flavor that will conquer the most discerning palate. To achieve this, we select only the highest quality olives harvested by hand in Andalusia in the south of Spain. What's more, here at Goya España we only package the most sought-after Spanish olive varieties: Manzanilla and Gordal.
Discover all the varieties of GOYA® Green Olives and choose your favorite: the Manzanilla variety, characteristic of Seville's olive groves, is a very tasty olive. You can find them whole, pitted, sliced and stuffed with minced peppers. The Gordal variety is large and heart shaped and is available whole and stuffed with minced peppers.
The GOYA® Salad Olives Condimento variety of olives is the result of combining the most highly prized olives on the market, Manzanilla and Gordal olives with natural roasted peppers.
We are the first brand to use natural roasted peppers in the preparation of our Salad Olives, with most competitors using pepper paste as standard. Here at Goya España, we select only the best raw ingredients to produce our products and offer our consumers a first-class culinary experience.
Add a special touch to your stews, rice dishes and casseroles with the GOYA® Salad Olives Condimento varieties available with Pitted Manzanilla or Pitted Gordal olives combined with natural roasted peppers.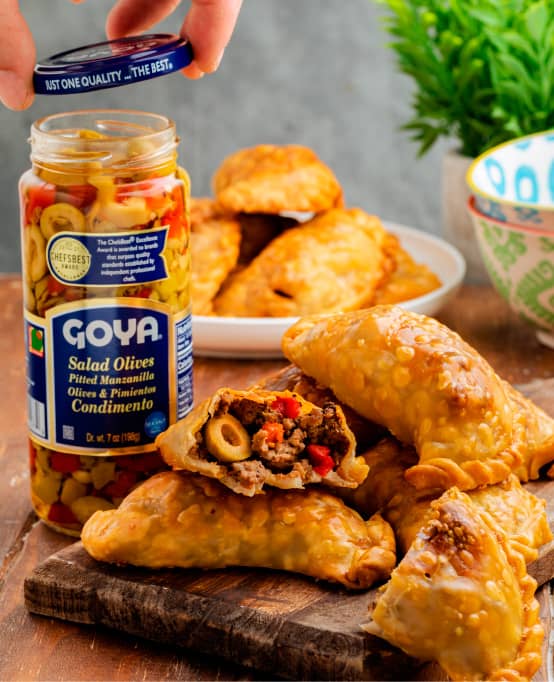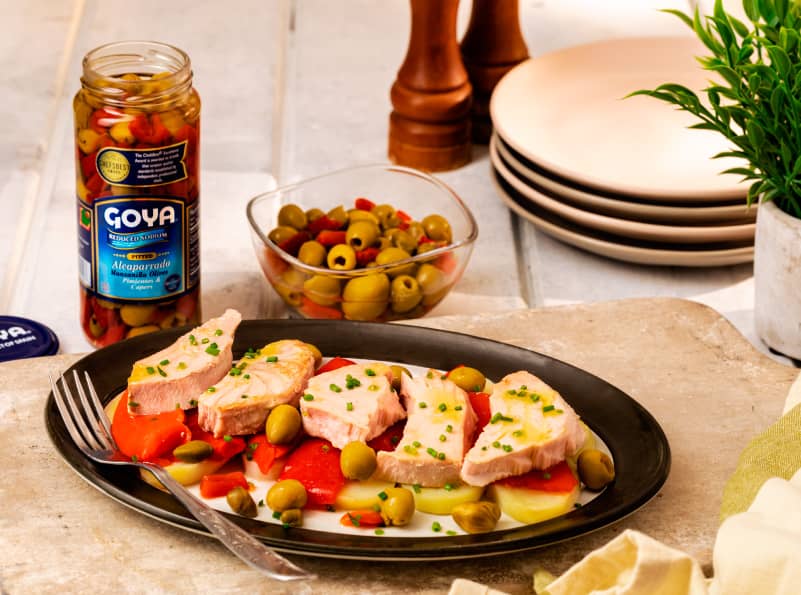 GOYA® Alcaparrado is the result of the perfect combination of the most highly prized olives of the Manzanilla variety (whole or pitted), natural roasted peppers and the most select capers. 
Once again, Goya España shows its commitment to the superior quality of its products by using top quality Manzanilla olives and natural roasted peppers while most of our competitors use pepper paste as standard; combined with capers of a smaller caliber that are of higher quality than those used by other brands in their Alcaparrado products. All of this makes GOYA® Alcaparrado an exquisite product of outstanding quality.
Give your dishes a special flavor with GOYA® Alcaparrado in the format that best suits your cuisine: Alcaparrado with whole or pitted Manzanilla olives.
What are the black olives?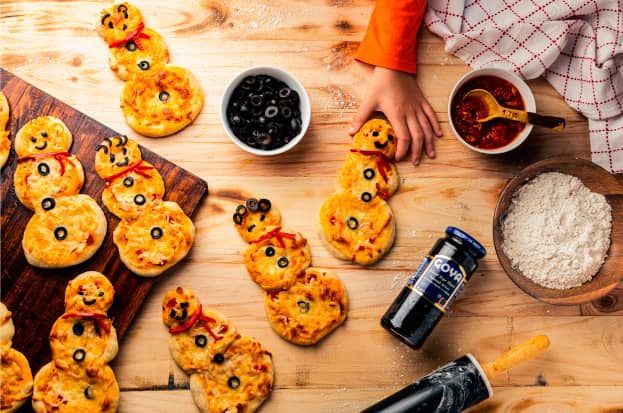 GOYA® Black Olives are a family favorites thanks to their soft flavor and fleshy pulp. Carefully selected and subjected to rigorous control throughout the production process to guarantee maximum quality, GOYA® Black Olives are the best ingredient for fun in the kitchen creating new dishes with the children at home.
Discover the varieties of GOYA® Black Olives and choose your favorite: pitted olives in three different sizes (large, medium and small) or sliced.

What are the olives with special fillings?
GOYA® Olives with Special Fillings combine the incomparable flavor of our traditional Manzanilla olives with the addition of special fillings using the finest ingredients, diced for maximum quality and flavor. This special range features eight fillings: Serrano ham, spicy chorizo, Manchego cheese paste, minced anchovies, minced smoked salmon, minced tuna, minced hot peppers and blue cheese paste.
Ideal for enjoying as a quick snack and packed with flavor, thanks to the excellent combination of the best Spanish Manzanilla olives with the most exquisite fillings. You can also add them to your favorite dishes to gives them a touch of something different and distinctive.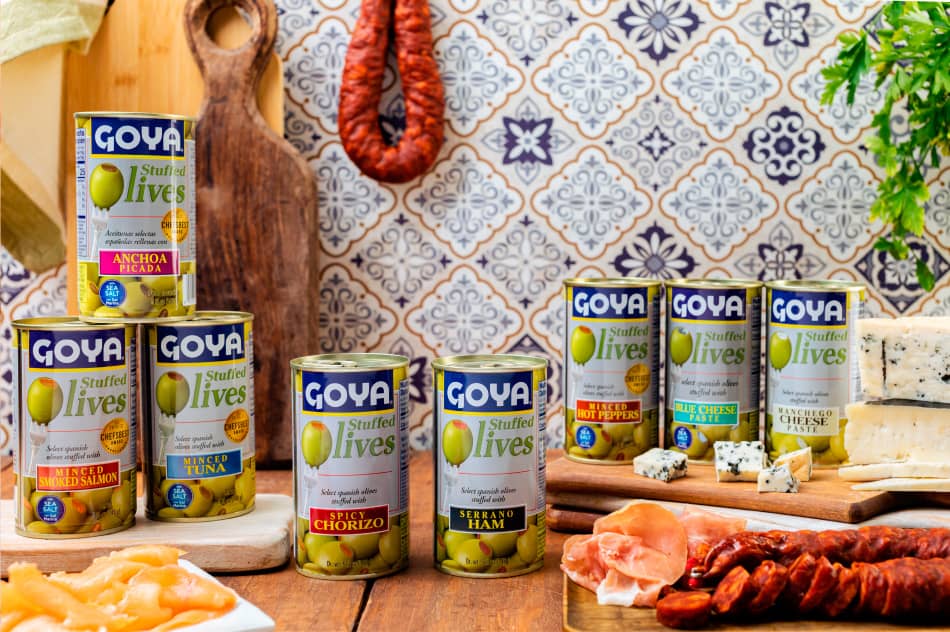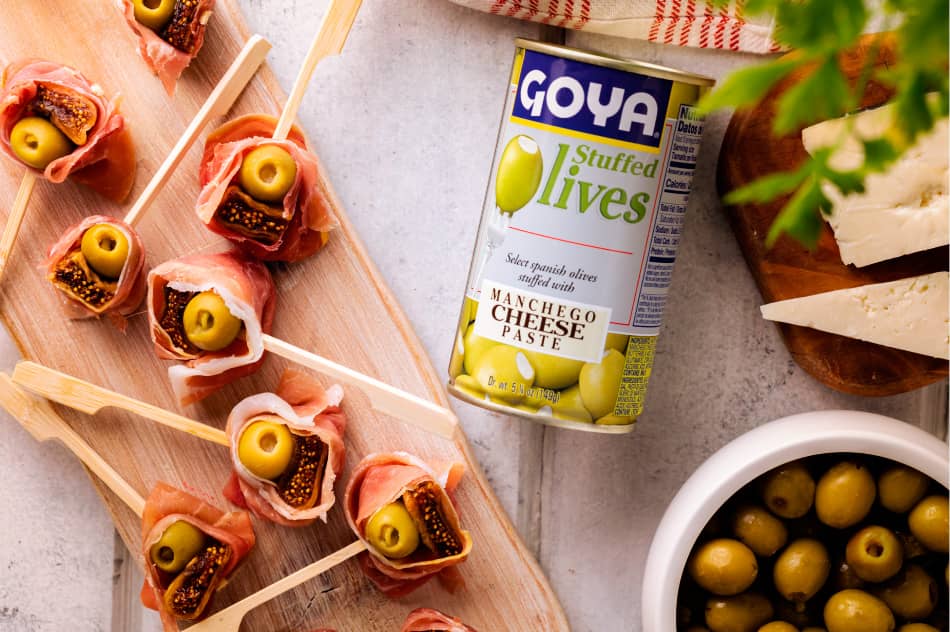 The GOYA® Reduced Sodium Range is a line of specific products to offer our customers tasty alternatives with lower sodium content, while maintaining our same quality as always. GOYA® Reduced Sodium Olives and Capers offer a tasty alternative to consumers who are concerned about the amount of sodium they ingest through food. The sodium content of the range is 25% lower than that of the original products.
One of our main aims in developing the products in this range has been to offer our consumers tasty alternatives, despite the reduction in the amount of sodium which, as we know, is a natural flavor enhancer. And we have succeeded!
Classic Reduced Sodium Green Olives
Within Classic Range of GOYA® Reduced Sodium Green Olives, you can find three varieties: Whole Manzanilla Olives, Manzanilla Olives Stuffed with Minced Peppers and Manzanilla Olives Stuffed with Minced Jalapeños.
Reduced Sodium Salad Olives and Alcaparrado
Don't give up real flavor in your traditional meat stews and rice dishes with the GOYA® Reduces Sodium range where you'll find GOYA® Alcaparrado (Pitted Manzanilla Olives with Roasted Peppers and Capers) and GOYA® Salad Olives (Pitted Manzanilla Olives and Roasted Peppers).
Control the amount of sodium you add to your favorite foods with GOYA® Reduced Sodium Capers. Available in two sizes of the highest quality: Nonpareilles Capers (up to ¼ inch diameter) and Capotes Capers (diameter between 3/8 and 7/16 inch).
Organics Olives and Capers
GOYA® Organics is our environmentally responsible product line that preserves and protects the environment and cares for humans while maintaining the full flavor and quality of Goya products.
The new GOYA® Organics Green Olives are available in two formats: whole and pitted, so you can choose what's best for every occasion and for the needs of your kitchen.
GOYA® Organics Capers are available in two calibers, offering the best quality and flavor, Nonpareilles Capers (up to ¼ inch diameter) and Capotes Capers (diameter between 3/8 and 7/16 inch). As a new feature, our organic capers now undergo a production process using wine vinegar.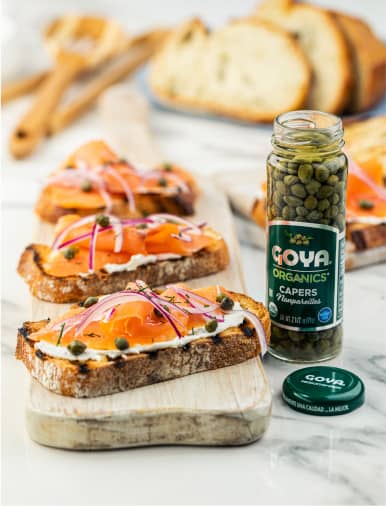 What are the competitive advantages of Goya table olives?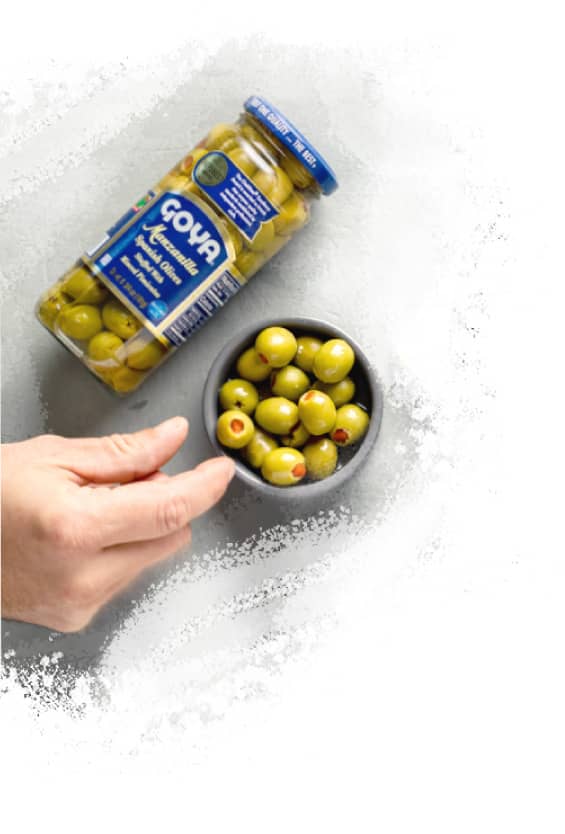 The only acid added to our green olives is lactic acid, which is the same acid found in the olives naturally during the fermentation process.
We don't add any other acids like other brands that use others like ascorbic and citric acid. These acids give the olives a more yellowish appearance. Nor do they add any preservatives as the products have already been pasteurized. We also don't add any glutamate or aromas.
The only exception to this rule are our Capers and Alcaparrado, both traditional and Reduced Sodium which rather than lactic acid have added acetic acid to improve the flavor.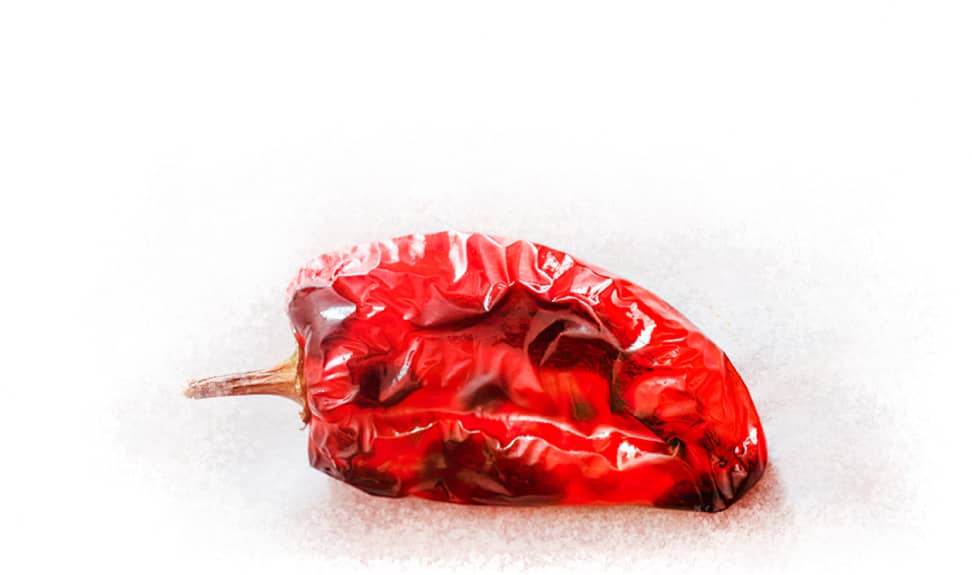 Unlike other brands, the pepper used by Goya in our alcaparrado and salad olives is top quality natural roasted pepper.
Normally, and what other brands use is pepper paste, the ingredients of which include guar gum, sodium alginate and only a small percentage of pepper.
The varieties of pepper used by Goya in these preparations are Morrón and California. They are delivered to the Goya factory in 180 kg barrels and are conserved in 22% brine.
The superior quality is the principal value of Goya olives.
The superior quality is the principal value of Goya olives.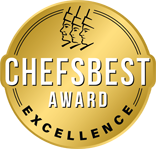 Is an American quality seal that identifies the food products with the best flavor. Outside of this concept, ChefsBest is an organization that also provides assistance to consumers who they see as professional cooks and show them how to discover the flavor of a food. The GOYA® range of products was awarded this seal in 2007 and has held it ever since and has also been in included in the "Excellence" category since 2014.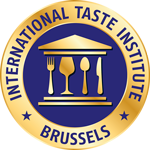 The International Taste Institute (iTQi)
With headquarters in Brussels, is the leading organization dedicated to promoting food products of exceptional quality and flavor. Since 2012, GOYA® have borne the "Superior Taste Award" seal of quality.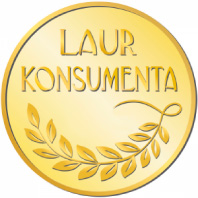 Is a unique prize awarded to the brands and products of great prestige, but above all is an expression of recognition and popularity among Polish consumers. For customers, it can be a determining factor in purchase decisions. This quality seal selects he product in which consumers place their trust. GOYA® have obtained this seal every year since 2011.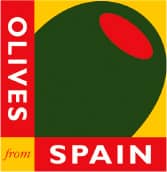 Is a seal the certifies the Spanish origin of Goya olives. Spain is the biggest producer of table olives in the world, responsible for 20% of global production. The sunny climate in the south of Europe, the warm winters and rich and fertile soil make for perfect conditions for the cultivation of table olives.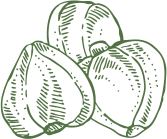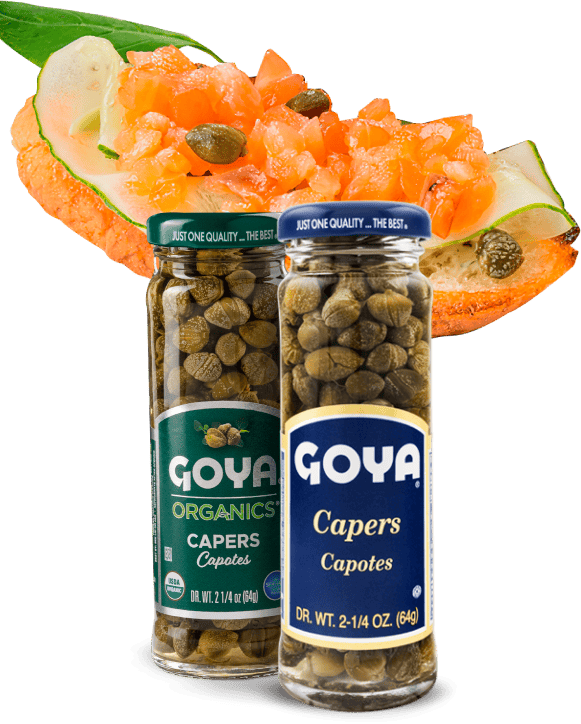 GOYA® Capers are the closed flower bud of the Capparis Spinosa or caper bush, a wild and thorny plant native to the countries of the Mediterranean arc. From the caper shrub, many branches grow from the central trunk, interspersing leaves with capers (they have a similar appearance to that of a bulb). Unharvested capers turn into flowers.
The superior quality of GOYA® Capers work over the course of the entire production process and this is what gives them such a divine flavor.
Starting with their selection and harvesting, GOYA® capers are collected by hand between late spring and early summer, always selecting the calibers of greater quality. This strict control is maintained throughout the production and packaging process to ensure a premium gastronomic experience for our customers.
At Goya España we only pack the sizes that provide the highest quality, which are: Nonpareilles Capers (up to 7 millimeters diameter) and Capote Capers (diameter of between 9 and 11 millimeters). The younger the flower is and the smaller it is, the better texture and flavor it will have.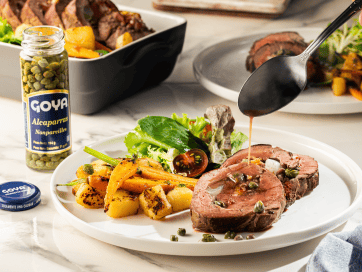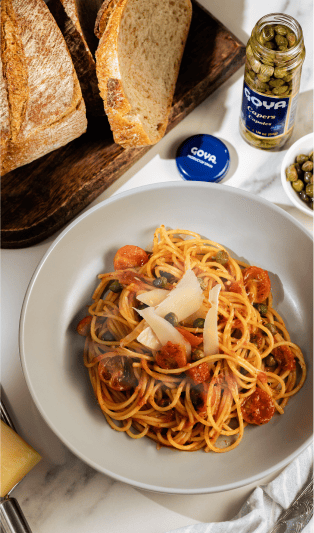 Goya Olives are carefully selected and harvested in the South of Spain, where the best olives come from.
In addition, we take care of every detail of the production process to guarantee the highest quality and to achieve the flavor that sets them apart. For this reason, Goya olives have won more than 90 International Awards.