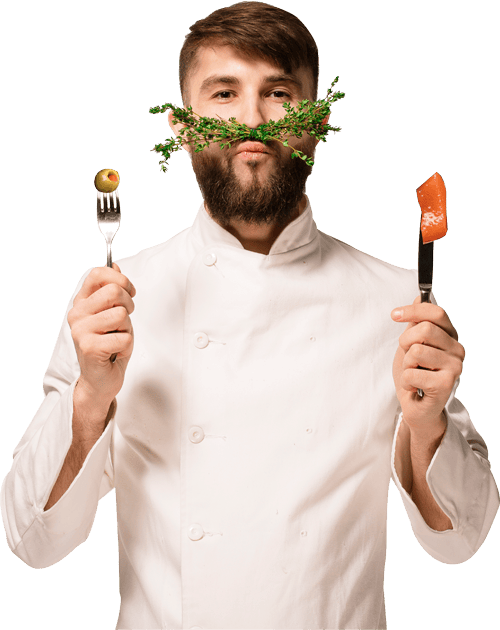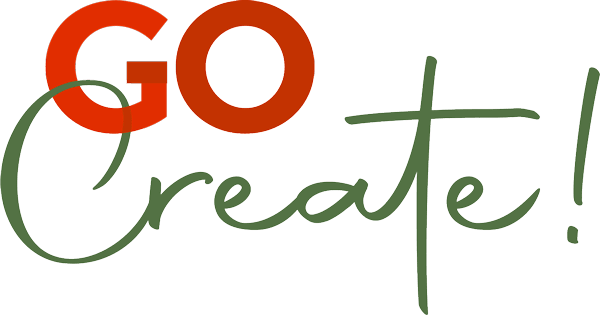 Go Create! is a philosophy born to discover new combinations and flavors, because we are sure that not everything has been invented in gastronomy. Let your creativity run free with our olives and capers, the best ingredients for innovation in your kitchen. Combine them how you like to give your dishes a special touch!
Release your inner chef! Be bold and surprise everyone with new flavors. Anything is possible with our wide range of top-quality olives and capers to make your dishes unique.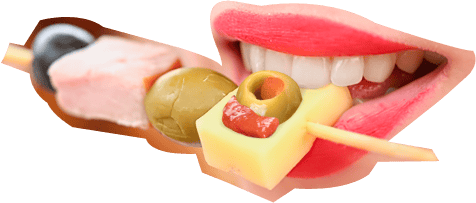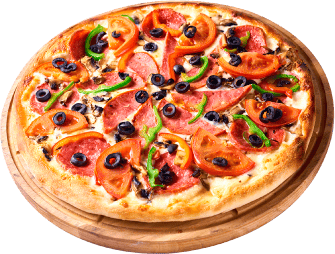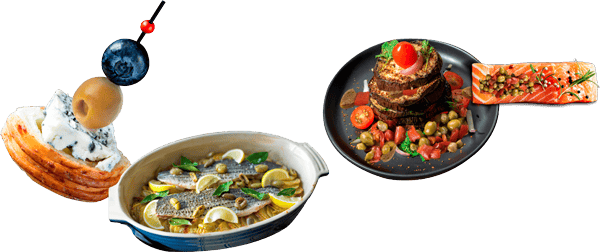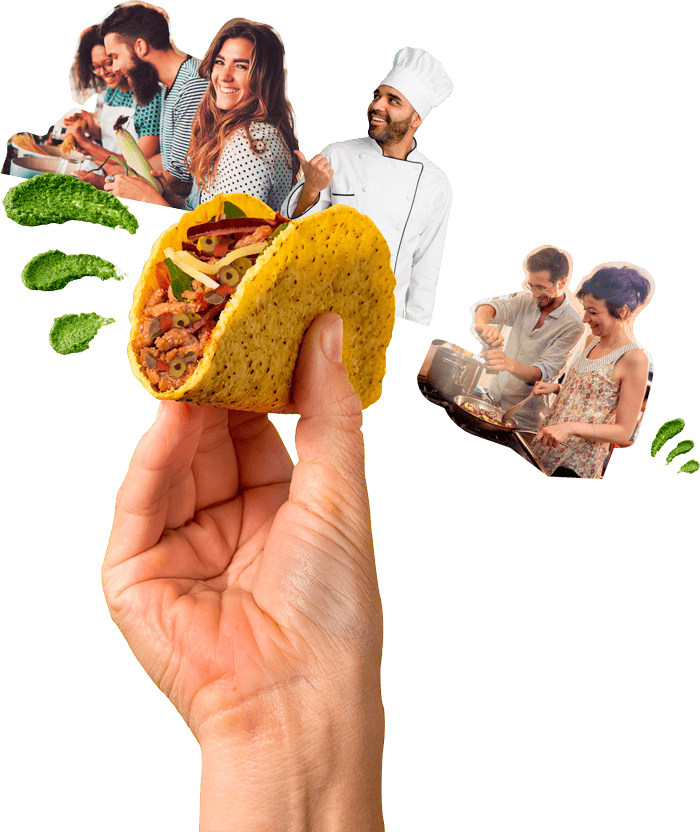 Olives and capers for every occasion
If you are ready to create, you need the best ingredients. For this reason, Goya España offers you our wide range of olives and capers made made in the south of Spain.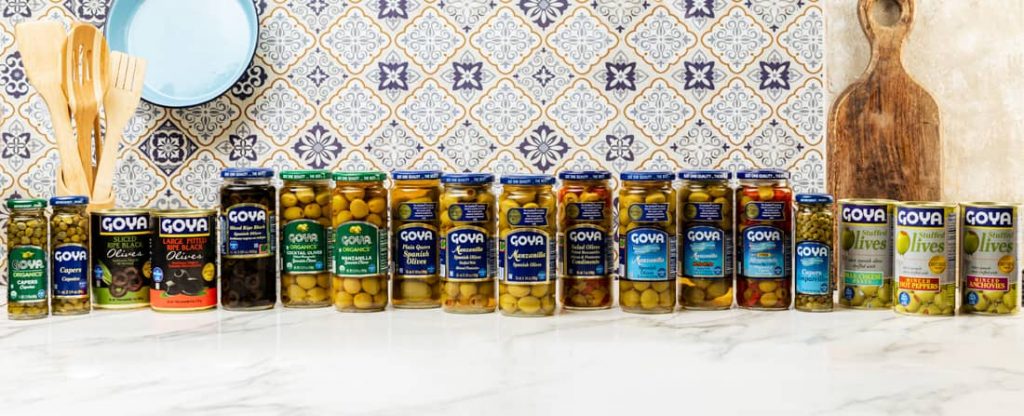 Unleash your inner inspiration. Dare to create a unique flavor… In Spain we know what the best ingredients are: good company, imagination and the best olives.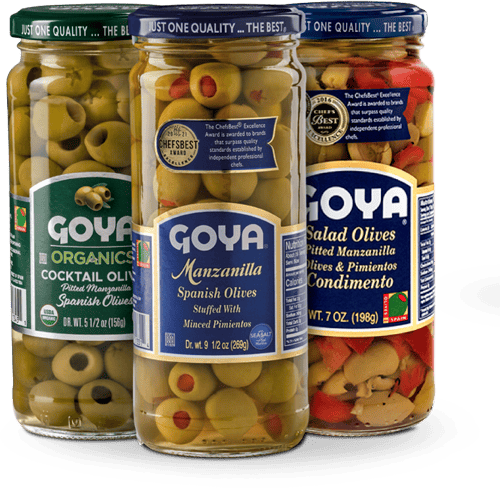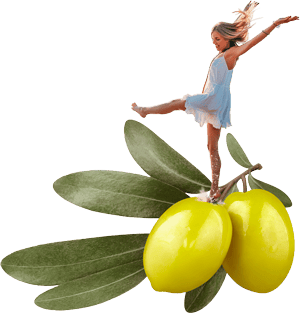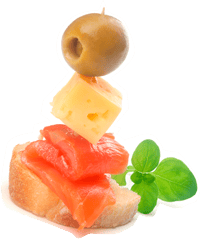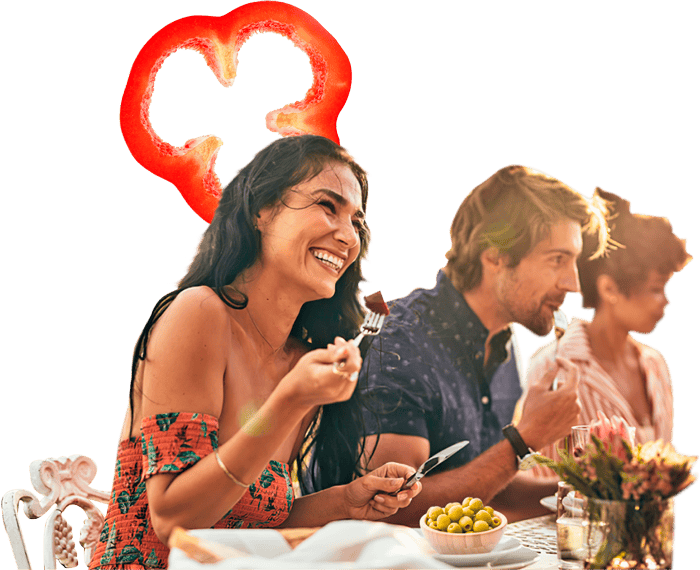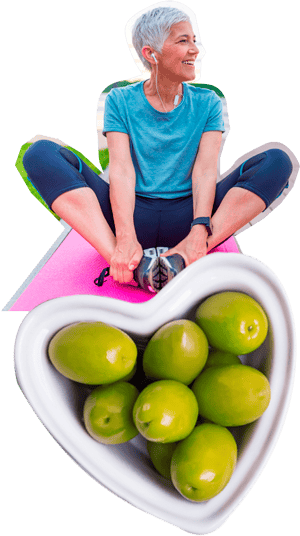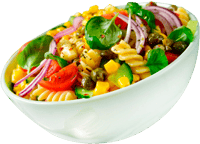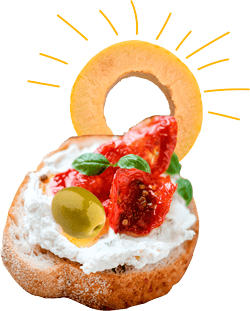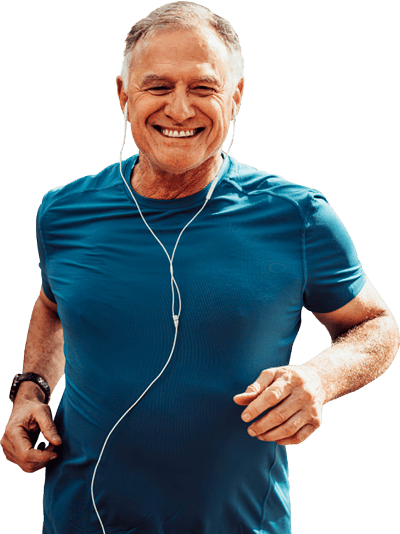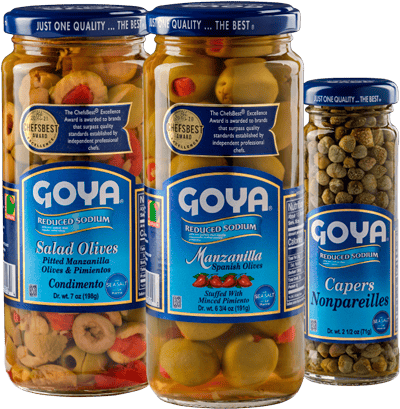 Listen to your body with Goya's wide range of reduced sodium olives and capers. Look after your health without giving up flavor. Make your dishes an experience for your palate and well-being!
Make it healthy. Make it natural and, above all, make it fun. The true power of GOYA® Black Olives is to make children's meals surprisingly flavorful and fun.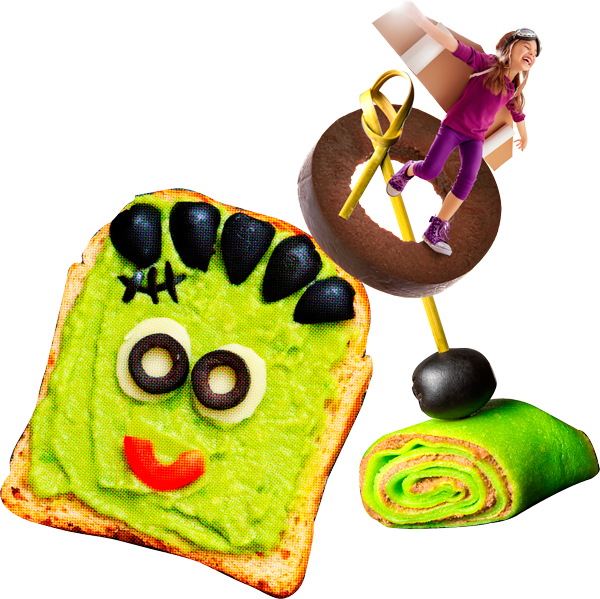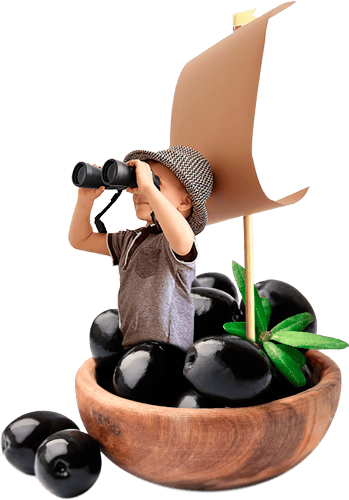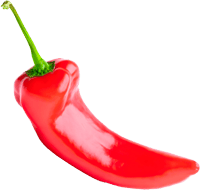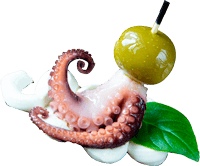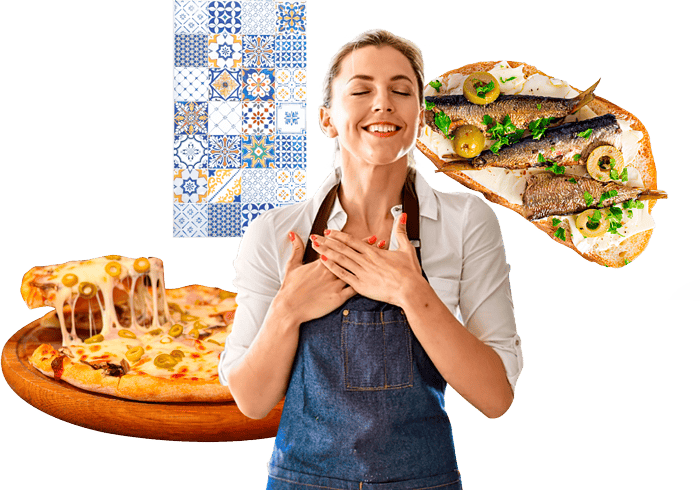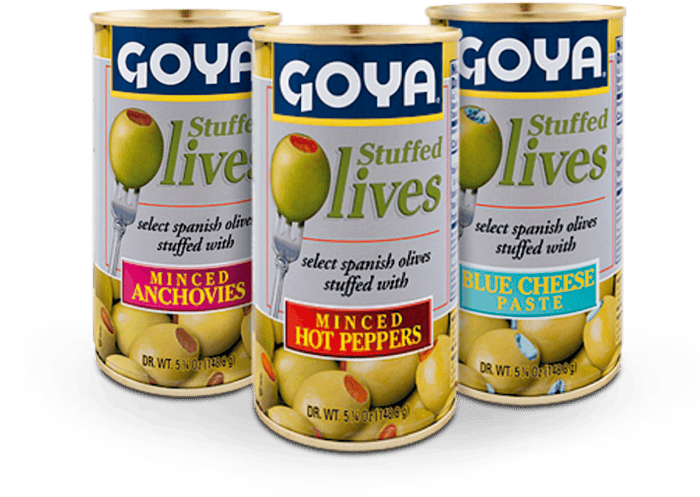 Olives with special fillings
Originality and surprise are in the mix. Dare to give your meals and snacks a touch of something different with our olives stuffed with blue cheese paste, minced hot peppers or minced anchovies, among others. Produced in Spain, where mixing is a genuine form of art.
Make each meal a taste of the divine. GOYA® Capers are the best ingredient to enhance the flavor of your dishes and take them to the next level!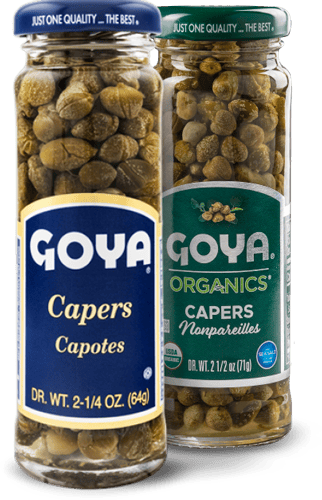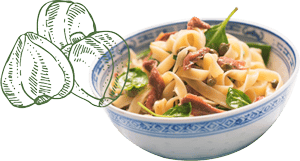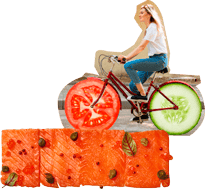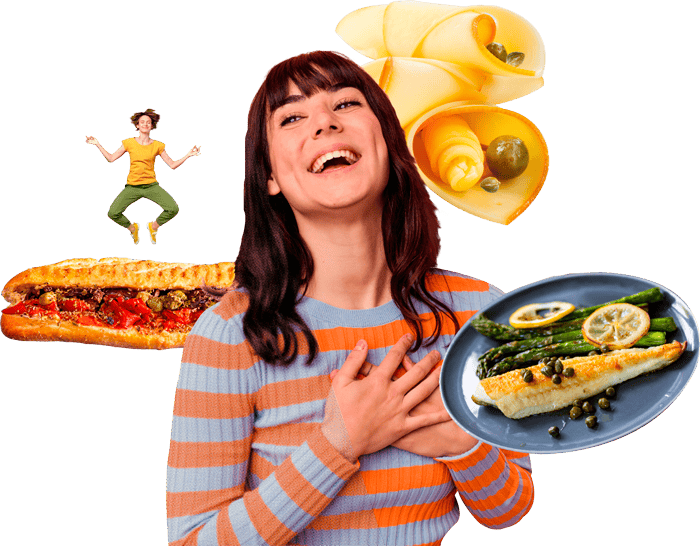 Because it is natural
to look after yourself
with the best quality.
Goya olives are grown where the best olive groves in the world are found: the South of Spain. A place where quality and tradition are not in question. Where the climate is the best ally to obtain a unique olive. Where the passion to surprise the world is inside every person who lives and works within the world of olives. We're going for a walk, are you coming?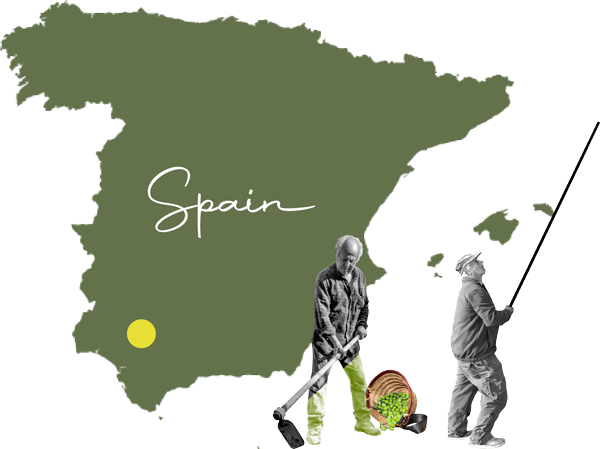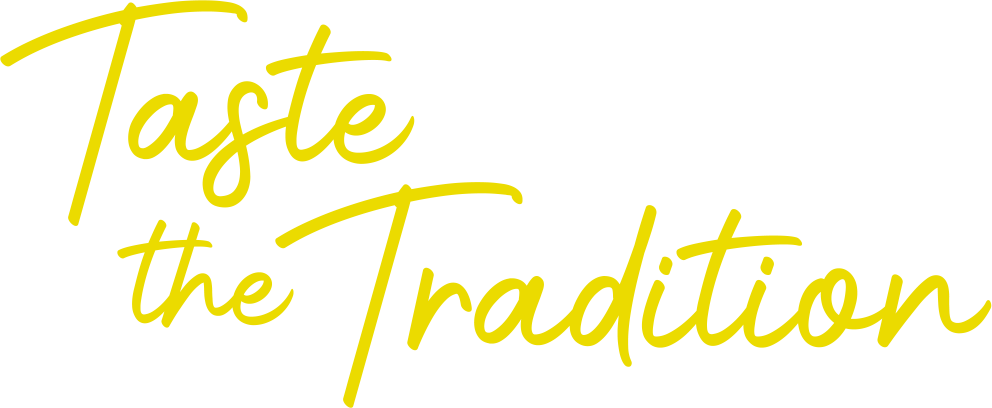 Quality and flavor are the two qualities that are guaranteed in all Goya products because we search out the best raw materials and we take care of every detail so that you get the best quality product with an exquisite flavor.
And we also do so with Goya Olives, which are carefully selected and harvested in the South of Spain, where the best olives come from. In addition, we take care of every detail of the production process to guarantee the highest quality and to achieve the flavor that sets them apart. For this reason, Goya Olives have won more than 90 International Awards.